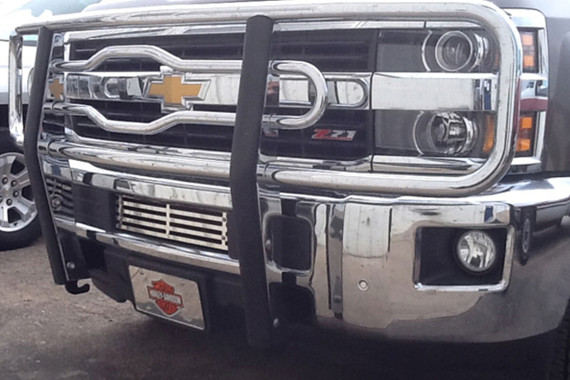 Protect your engine and customize the look of your truck with a LUVERNE bumper insert. Available in multiple styles and finishes, they easily bolt into the bumper opening and add protection against rocks, branches and road debris. They are designed to minimize airflow restriction, helping to keep your engine cool and operating at peak performance.
LUVERNE bumper inserts are made with USA quality and are available in high-strength steel or no-rust stainless steel to provide the perfect accent to suit the look and function of your truck.
Added style and function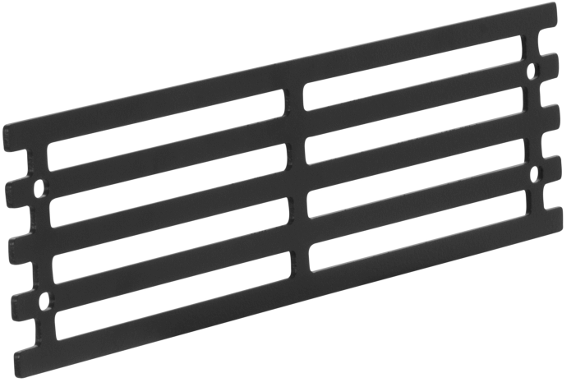 Whether you're looking for extra protection for the front end of your vehicle or just some added style, a LUVERNE bumper grille is a simple and effective add-on accessory. It instantly customizes the look of your truck with its rugged grille design and solid construction. It easily bolts on and offers increased protection for the engine compartment, guarding against loose gravel, low-lying branches and other debris on the road or trail.
We also design our bumper inserts to maintain good airflow into the engine compartment, making sure that your vehicle can operate safely and efficiently.
Strong American construction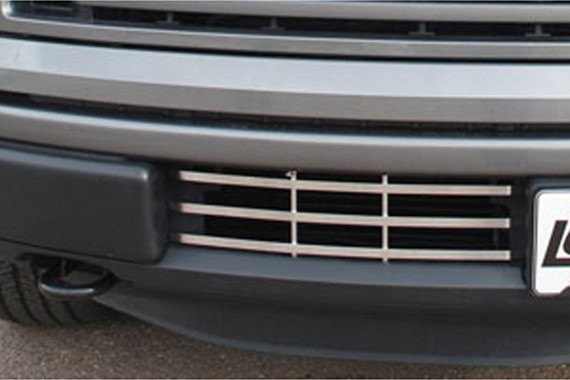 For the utmost quality construction, LUVERNE bumper inserts are made in the USA. This gives us direct control over the design, manufacturing and finishing process to provide an accessory that is worthy of your truck.
We offer them in a stainless steel construction for superior rust resistance, as well as a mild steel option for maximum strength. The stainless steel inserts come with a high-polish finish for a bright, clean accent, and our mild steel options are available in a durable black powder coat or a chrome-plated finish.
All LUVERNE bumper inserts install with ease, bolting quickly and securely into the center opening of the bumper, and each one includes all necessary hardware for a complete installation.