The LUVERNE tonneau cover is made for secure installation and hassle-free operation with its unique J-channel mounting system. Instead of velcro, the heavy-duty vinyl fabric locks into a set of J-channels along the side rails, providing a highly secure hold.
It also has dual-locking latches, heavy-duty aluminum clamps and a rear tension control to custom-fit the cover to your own specific truck bed. For superior quality and reliable protection, each Luverne tonneau cover is made right here in the USA.
Unique J-channel system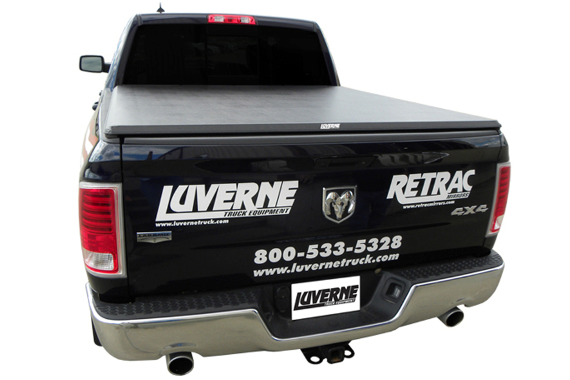 The LUVERNE tonneau cover is designed to be the ultimate in truck bed protection and streamlined operation. It accomplishes this using a unique J-channel system.
The cover attaches to the two side rails by locking into the full-length J-channels, making it fast and easy to unroll or roll up whenever needed. It also makes it far more reliable than velcro systems and eliminates the need to replace cracked and worn out velcro stripping.
Adjustable, custom fit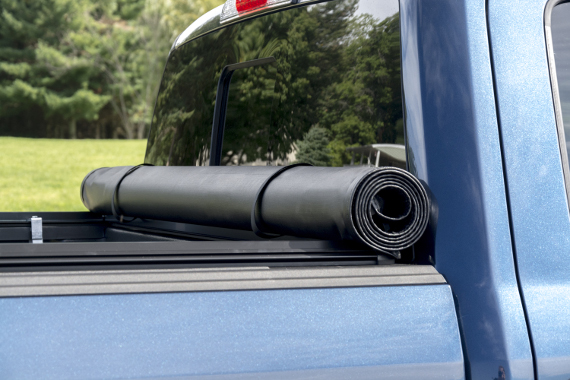 As a soft truck bed cover, the LUVERNE roll-up tonneau cover not only offers the convenience of easy operation but also a custom fit. While the J-channels pull the cover taut widthwise, dual-locking latches and a rear tension control provide easy adjustment lengthwise.
The tonneau cover can easily be positioned and adjusted to perfectly fit the dimensions of your own unique bed size. When the cover is not needed, it can easily be rolled up and held in place with the two 1" velcro straps.
Strong American construction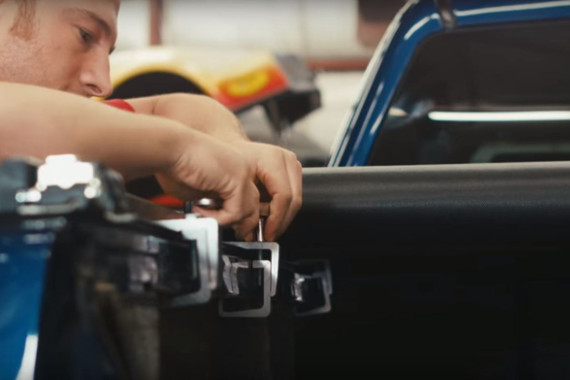 To ensure reliability year after year, the LUVERNE tonneau cover is made in the USA. We construct the side rails from extruded aluminum and the bed cover itself from thick black vinyl. This weatherproof fabric easily keeps rain, dirt and other debris out of your truck bed, and it features sewn corners to increase strength and add a professional touch.
LUVERNE tonneau covers are available for both short-bed and long-bed trucks, and each cover includes four rubber strips to help seal the rails and further protect the bed from the elements.