Learn about LUVERNE Receiver Hitch Steps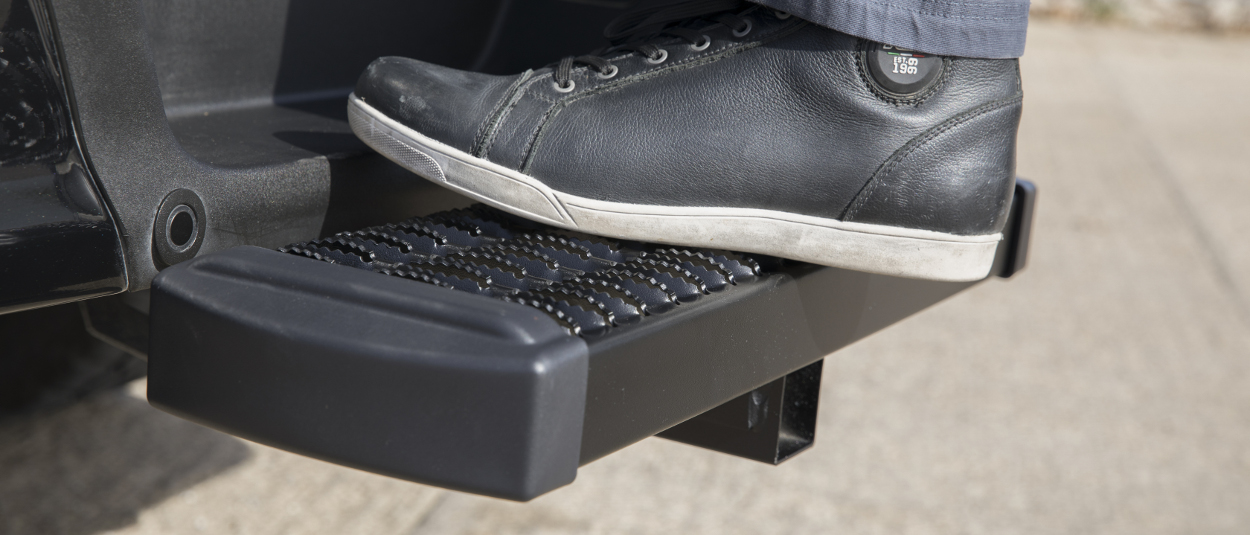 As-needed hitch steps for the front or rear
LUVERNE receiver hitch steps provide a convenient stepping surface on the front or rear of the vehicle, using your vehicle's trailer hitch. A hitch-mounted design allows them to be attached or detached as needed, and the shank is able to fit any standard 2" x 2" receiver tube opening.
Each receiver hitch step is essentially a 26" version of our popular running boards. Styles include our Grip Steps™, MegaSteps® and O-Mega II™ side steps. These receiver hitch steps are available in complete kits with the step, receiver hitch mount and hitch pin included.
For an extensive selection of vehicle-specific, made-in-USA trailer hitches, please visit our fellow brand CURT.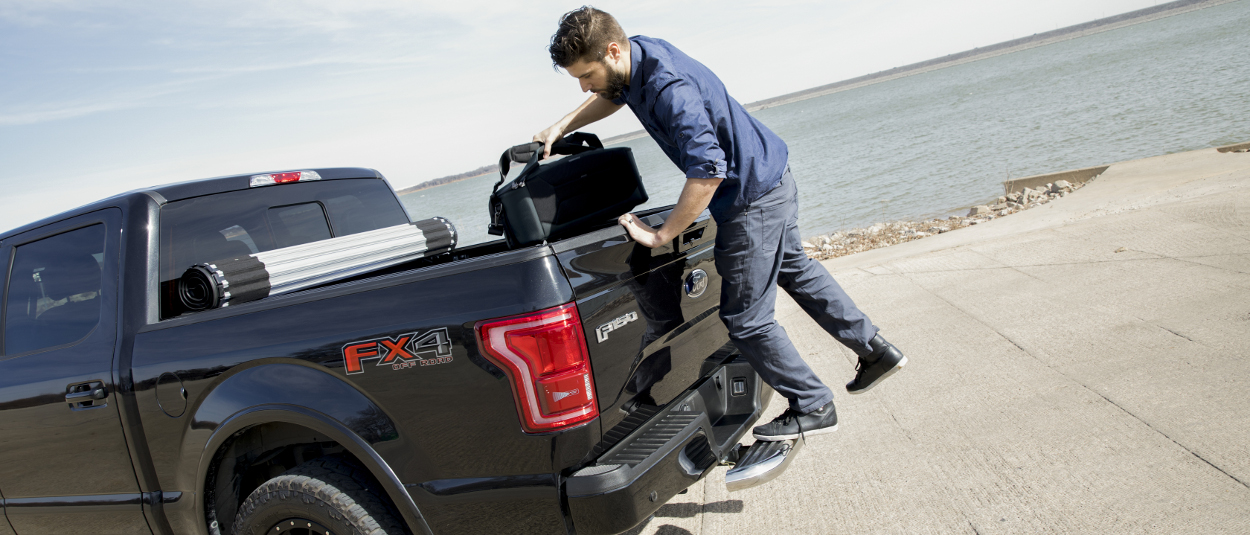 Explore LUVERNE receiver hitch steps: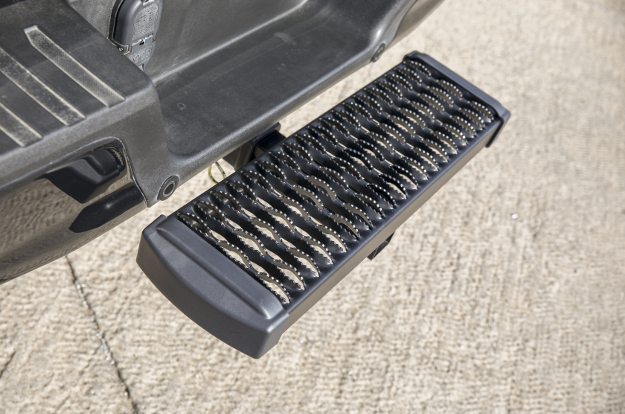 Grip Step™ hitch steps
The Grip Step™ receiver hitch step features a unique, expanded metal tread for superior traction in any type of weather. It also has a 7" x 2-1/2" rectangular design to offer reliable footing, and it is built from aluminum alloy, making it exceptionally strong and rust-free.
This receiver hitch step can be mounted using the standard shank option or with a 6" drop shank for particular large, lifted trucks.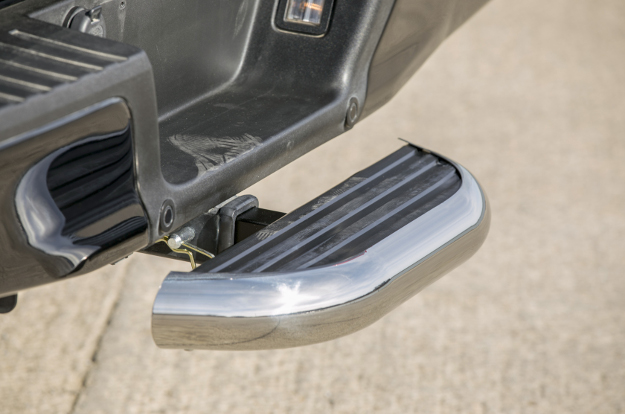 MegaStep® hitch step
The MegaStep® receiver hitch step combines the style of a nerf bar with the comfort of a running board. It has a 5" wide, non-skid rubber tread that extends the full width of the step to offer safe, secure entry.
The MegaStep® hitch step also features a strong, lightweight aluminum core with a high-polish stainless steel trim for a bright, clean accent on your truck or cargo van.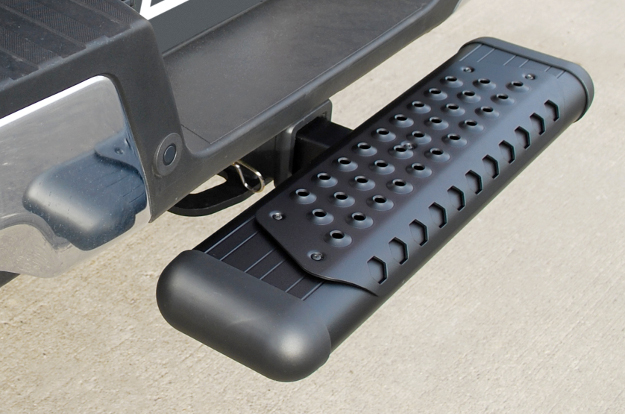 O-Mega II™ hitch steps
These receiver hitch steps offer the ultimate in durability and aggressive style for work vans and pickup trucks. They are built from lightweight, T6 aluminum construction, covered in a durable powder coat and finished with paintable TPO end caps.
The O-Mega II™ hitch step features a non-skid aluminum step pad with raised, circular treads for superior traction in any weather conditions.
The O-Mega II™ style is available in a black hitch step or silver hitch step option.
Back to Receiver Hitch Steps